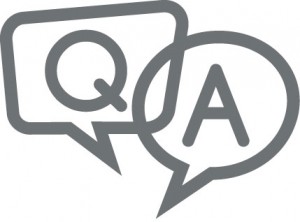 LivFlex Residences
You ask, we answer
When is the official opening date of the first building?
Our first LivFlex property will be opening soon! Join our interest list and we will keep you posted on progress.
Are there any amenities in the communities?
All of our communities are unique and amenities vary by property but will include things like a gym, pool, BBQ grills, co-working tables, workshop space, movie screening room, cafe, communal kitchens, and bars.
Will there be any classes or events at LivFlex?
Yes, our corporate events manager is working on some really special programming for our residents and our guests. Regular programming will include weekly happy hours, weekend BBQs, pool parties, movie screenings, cooking classes, live music and food and wine tastings with local restaurants, wineries, and breweries. We encourage our residents to get involved in our programming and share their talents with the community. So please reach out if you want to be a part of LivFlex events.
Is smoking permitted at LivFlex?
We are a smoke-free company and will only be allowed in designated outdoor areas of the property. We will remain smoke-free inside the property.
What is the average price for a LivFlex apartment?
Rents vary by city. Please see our property locations page for price, availability, floorplans, and to schedule an appointment today.
What is the average price per night to rent a LivFlex apartment through FlexChannels?
Just like a normal Airbnb listing, the prices vary by unit. Our ResidentHosts set the price for their individual apartment based on what they offer and what day of the week (and time of the year) the booking is. If you're new to FlexChannels or want to up your hosting game, then our team on-site lead by our MasterHost will share with you tips and tricks to get the most out of your space and offer your guests the best possible experience while visiting your home.
Do you have tools to help us get set up for hosting?
Yes, in fact, we have a lot of tools for our ResidentHosts. We have online training, in-person sessions, and a LivFlex Welcome Kit. Not only do we walk you through the process in getting set-up to host, but we are providing you the tools and items necessary for success.
What is in the LivFlex Welcome kit?
To get you started, we provide luxury hotel linens for your bedroom and bathroom along with spa shampoo, conditioner, body wash, candles, and stationary to leave notes for your guests.
If I have questions, who can I talk to?
Every property will have a MasterHost on-site to answer your questions and help your guests with things like checking in and recommendations for local attractions. You can also submit questions to our corporate office at: questions.LivFlex.com.
What is a MasterHost?
A MasterHost is a new role and really unique to LivFlex. Since we are all regular travelers and hosts on FlexChannels, we know what it takes to make a GOOD experience, GREAT! Our MasterHost is a great resource for both residents and guests and is there to help you and enhance your experience while living and traveling with LivFlex.
Is there a mobile app available for download?
Yes, you can download both Android and iOS apps today. Our mobile app allows you to schedule a tour, rent an apartment, pay your rent, view your FlexChannels calendar, book amenities, check your earnings year-to-date, view future bookings, and chat with your MasterHost.
What are the minimum and maximum days allowed to stay at a LivFlex residence?
There is no maximum "consecutive days rule" at this time, but keep in mind that we don't allow our ResidentHosts to use LivFlex apartments as "dedicated rental units," we expect residents to live in the apartments and experience LivFlex life.
What are the maximum days allowed to rent out my LivFlex residence for?
We allow our ResidentHosts to list their apartments for up to 180 days a year. LivFlex apartments are intended to be primary residences, so we will not rent units solely for the purpose of renting them on FlexChannels.
Where else is LivFlex opening apartment buildings?
We are making plans for additional cities throughout the U.S. Wondering if your city's on the list? Sign up for our interest list today.
How many guests can stay in an apartment?
One bedroom units can host up to four guests while two and three bedroom units can host up to six guests.
Is parking an additional fee?
No, you and your car are welcome. We do limit it to 1 car per unit and cannot guarantee parking for additional cars, although we will do our best to find extra space if you're in a location where parking is an issue. This may vary as we open properties in urban areas but we will always do our best to accommodate your needs.
Are the rooms standard size or do they vary?
The bedrooms are all Queen and King size rooms for now. As we open properties in urban areas, the room sizes will reflect standard market size. For example, rooms in Orlando may be larger than those in Miami.
How can I make reservations?
All reservations will be made via the HomeAway, Airbnb, VRBO, TripAdvisor and many other Channel distribution websites or App.
Will there be a cleaning service available?
Yes…because who really likes to do their own vacuuming, anyway. Fees might apply.
Will there be a host on site?
Yes, a LivFlex MasterHost will be on site at all times to assist you and your guests as needed. An extension of your ResidentHost, our MasterHost will be there to help you with anything you need.
What percentage of proceeds do residents receive?
75% goes to you 25% to the landlord to provide the extra security, technology and services needed to have a safe, seamless and easy experience. Everybody wins.
Are pets allowed?
Yes, LivFlex loves animals, but there is a small pet cleaning fee just to keep the property crisp and clean at all times. We do have limitations on size and breed, which varies by property. Please be sure to check with your leasing agent to make sure your furry friends are a good fit for your community.
Are there any other restrictions?
We want to maintain a peaceful yet fun environment on-site! So, we ask all of you and your guests to respect our neighbors by keeping parties and noise to a moderate level during daytime hours and quiet after 11pm. Sleep is something that is sacred to us all.
Can I buy a LivFlex apartment?
No, LivFlex is a rental community only. We are constantly looking at ways to innovate and introduce new living solutions, so stay tuned for future LivFlex products.
Is LivFlex considered a "timeshare"?
No, LivFlex is a multifamily rental community that allows and encourages homesharing with HomeAway, Airbnb, VRBO, TripAdvisor and many other Channel distribution, but is not a timeshare and not a hotel. We're creating a new category of living.
Are there any requirements needed to rent a LivFlex apartment?
Yes – You need to earn about three times the price of your monthly rent and pass standard background, credit, and criminal checks. Income requirements vary by market, so please check with your leasing agent during the application process.
How far in advance should I reserve a room?
Reservations can be made at any time up to 24 hours of arrival, pending availability. With approval, we do allow same-day check-ins at the discretion of each ResidentHost.
Are you able to list a "room" instead of an "apartment"?
Yes, you can even list your couch!
Will there be a price floor/ceiling considering all the apartments are rentable?
As a resident you can control the pricing for nightly rentals based on what you want others to pay. We will provide you guidelines, but it's entirely up to you how you price your home.
If I'm not traveling with my pet can they stay in my apartment with my guest?
We recommend that pets are not left in the care of guests since they are on vacation and taking care of a pet may affect their trip or the pet.
As a guest/resident are there any resident/guest activities I can join?
LivFlex sponsored events will be ongoing throughout the week and weekends. We encourage both you and your guests to attend. You can also create events in our common areas and invite the LivFlex community, and host private friends and family events if amenities are reserved in advance with management approval.
What technology comes in the building?
Latch keyless entry technology allows resident to use a numeric code, a card, or smartphone to enter their apartment or let in friends or guests. A traditional key will also be provided upon request. All common areas will also have Latch keyless entry, high speed Internet, and flat screen TVs and cable. Additional technology will vary by property. So check the details on each location for more information.